Best Inflatables Upper Marlboro, Maryland
For high-end inflatables, Upper Marlboro, Maryland turns to Moon Bounce Galaxy, LLC.
Interested in hosting a memorable party? Look no further, we've got you covered! With everything needed, we can help make your party absolutely special. Whether it's small get-togethers or big company parties, we have the equipment to suit your needs.
You might want to consider these other items in Upper Marlboro, Maryland:
We have everything needed to host awesome, once in a lifetime parties. Whether it's in your yard or a big company event, we specialize in making sure your event is an enjoyable, relaxing experience from start to finish.
5.0 of 5
"I have used Moon Bounce now for three parties and have had nothing but the best experience with them. They show up and set up in a period of 10 min. Last time the took down and we did not even see them. The houses have always been clean and in really amazing shape. I will continue to use them. The kids always love the bounce house as well as the adults."
– Mariah Rippe
Rentals in Upper Marlboro, Maryland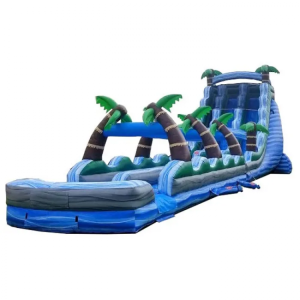 Moon Bounce Galaxy, LLC is your perfect source for inflatables. We enjoy providing the absolute best for your money in the area. With every customer and every event, we focus in on providing world-class service so you can focus on having FUN. We also pride ourselves in providing safe and clean equipment at the best pricing around. Each unit is cleaned and sanitized after every event to guarantee satisfaction. We always follow the strictest safety standards and we absolutely will not sacrifice your safety for business. EVER.
Find the best Inflatables rentals near Upper Marlboro, Maryland for your special event with Moon Bounce Galaxy, LLC.
Our inflatables are available for rent in Upper Marlboro, Maryland. So if you are looking to have a get-together in Upper Marlboro, Maryland, you should definitely consider hiring us for your inflatables. Perfect parties like the one you are planning need #1 equipment, and you can get that from Moon Bounce Galaxy, LLC.
Organizing a special party? Moon Bounce Galaxy, LLC has all the equipment needed to make your event a huge success. Our inventory of inflatables is unmatched in the area, and our team is always available to assist you with delivery, set-up, and clean-up. Meet with us today to find out more!
Inflatables in Upper Marlboro, Maryland